Rehearsal Dinner on the Beans & Barrel Patio
Enjoy a pre-wedding soirée with your closest loved ones. Indulge in the restaurant's delectable dishes within a private setting that is dedicated just for you.
Brunch at Herd & Hearth's Private Dining Room
Indulge in a full restaurant experience with views of the golf greens and exquisite landscaping. Gather in a private setting within the restaurant and say "thank you" to all your friends and family with a decadent brunch.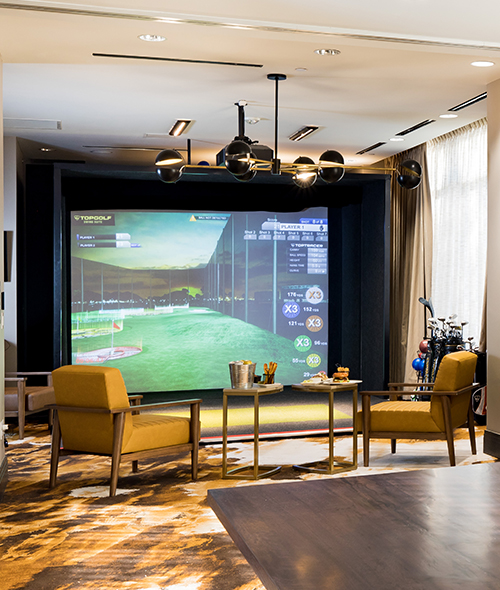 On-Site Activities
Relax and pamper yourself before you walk down the aisle. The dedicated spa team will take you on a journey of relaxation and rejuvenation to ease your mind, body and soul.
View Services
P
o
o
l
a
n
d
P
o
o
l
s
i
d
e
C
a
b
a
n
a
s
Slip into an oasis by lounging at the resort-style pool with your closest friends and guests. Reserve a cabana and receive poolside service from The Ranch Water Bar and savor every moment leading up to your special day.
Bond with your groomsmen and golfers by taking big swings on the big day. Westin has its own Pro Shop that makes it effortless to schedule a round of golf on the Tom Fazio-designed course.
D
e
l
i
c
i
o
u
s
?
D
o
n
'
t
M
i
n
d
i
f
"
I
d
o
.
"
From unique breakfast dishes to delicious locally-inspired dinner options, the dining experience at The Westin Stonebriar is truly one of a kind. Think Texas reimagined at a celebration for your palate.
Take it outside! The Westin Stonebriar brings balance to everyday exercise with a sleek, airy studio design, an outdoor yoga lawn with views of the golf course and a private yoga experience for you and your bride tribe.
The celebration continues in our Topgolf Swing Suite. Make your wedding weekend stand out with the unique experience this room has to offer by hosting your after-party here with your closest entourage.
Inspired by Texas wildflowers and recreating a whimsical western adventure, the Yipee Ki-Yay! Kids Club gives a sweet nod to the Texas community and culture. The club opens seasonally and offers a safe and fun environment for the little ones to play and engage with full day and half day options.